Take a look at what others have to say about their experience
Click the link below!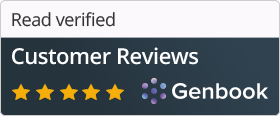 Relief at Last
Heather is a gifted professional with a genuine passion for healing. Her indepth understanding of anatomy and physiology has served as a great comfort during my journey to wellness. I feel very fortunate to have found the Healing Touch, with Heather Taylor.

Excellent!
Exceptional, knows how to fix things in a wonderful way! I Went in for a back pain the was based from psoas induced pain. Heather nailed it with less pain than any other Massage Therapist I have ever been to and that is 20 years worth on a monthly basis. This is the day after and I feel better than I have in along time. Little or no pain in the back and my psoas isn't pulling. Thank you Heather, I will be seeing you again soon.

Most relaxing massage
I have been getting massages from Heather for a couple of months and I would recommend her to anyone and everyone. I have been getting massages for years and never felt 100% comfortable until Heather. I have actually fallen asleep while getting massages. I have never done that before. I would recommend Heather to everyone. She will customize a massage to whatever ails you. She's awesome! -Karen H
I've received massages from a couple other Rochester therapists, but Heather by far exceeded my expectations! She hit all my problem areas knowing how to adjust the massage by what she felt. She sat on those nasty knots and worked them out. I am so so happy I received a massage from her and I will definitely be recommending her and going back myself! -Colleen F.
Had a massage with Heather last night and it was fabulous! I've had massages before, but this was the Best One Ever! One word to sum it up would be - jello. I'm hooked. Already thinking about scheduling another appointment. -Anne C.
Heather is outstanding!
My massage with Heather was wonderful! She is so kind and friendly. She was really attentive to my needs! Will be back for sure!!
Friendly Personalized Service
Heather met me at the door and we sat down to review the process. We were able to determine areas of focus together. The massage was outstanding. After the 90 minute session we were able to discuss areas of tension and plans for future care. Heather was outstanding.
Heather is a beautiful spirit giving a majestic massage! Focused on exactly what I asked. Loved the soft chime of the tingshas! -Alaina C. LMT
Finally a Massage with Heather!
I met Heather a year ago at a charity run where she was doing massage for partcipants. We hit it off and talked about our mutual passion for music. It took almost a year but I am glad I finally booked an appointment with her. It was the day afte the snow storm and she called me to make sure I had directions and she assured me they were open! Excellent massage and great company.- p.c. Musician
Heather gave an excellent massage. It was my first massage, and I definitely want to do it again. Wonderful experience!- a.w. Musician
Heather did a wonderful job tailoring the massage to my body's needs. As a fellow musician, she knew which pressure spots needed the most work, and the result of the massage was less tension and relaxation in my playing. She took the time to figure out what I needed, and remembered what she worked on the next time I went in. The heated table and calm atmosphere only helps to create a nice oasis away from the busy-ness of work and everyday stress.
-P.Y. Musician
Superb
Had the pleasure of seeing Bobbi and Heather. The level of care and service can only be described as Superb! They both really do care about the needs of the customer, and I will be recommending them to all my friends. The entire experience was great from start to finish.
10 stars!
I got a 30 minute massage from Heather and it was wonderful! The ambience is so calming and after the massage I could have fallen asleep on the table. I am looking forward to coming back! Thanks Heather!

Awesome!
Heather has been helping work on specific issues I have been dealing with: my jaw, my thumb tendinitis, my back scoliosis. The more I see her for massage... The better my body feels. Beneficial for my overall health!